Join us at
Big Data 4 Health 2023
Tuesday, 17 October | 5.30pm | De Warande, Brussels
Registrations are closed.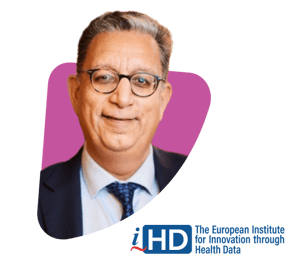 President @ i~HD, Professor of Health Informatics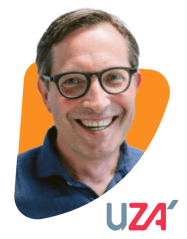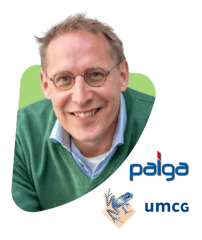 Department Head Pathology @ University Medical Center Groningen, Board member and Chair @ PALGA foundation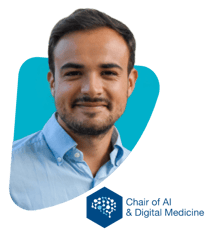 Prof. Dr. Giovanni Briganti
Professor AI and Digital Medicine @ ULiège & UMons, Lecturer ULB, Lead AI4Health @ AI4Belgium
Clinical Data Manager and Policy maker @ AZ Maria Middelares
Georges De Feu & Dries Hens M.D.
Founders, CEO & Chief Medical Officer @ LynxCare
Presentations by Prof. Dipak Kalra (i~HD, European Institute for Innovation through Health Data) and Nicky Van Der Vekens (AZMM)
Prof. Dipak Kalra will discuss the concepts of data quality and interoperability, and share his lessons learned and recommendations for the reuse of health data for research. Through her practical experience, Nicky Van Der Vekens will share how a hospital can ensure impeccable data quality, from the initial data entry stage all the way to data analysis.
Presentations by LynxCare, Prof. Marc Peeters (UZA), Prof. Dr. Giovanni Briganti (ULiège, UMons, ULB, AI4Belgium), Prof. Dr. Stefan Willems (UMCG, PALGA)
LynxCare will discuss data quality, and share some inspiring success stories from the past year. Prof. Peeters and Prof. Dr. Briganti will share rich insights they have gained through big data and technology, impacting patients' lives. Prof. Dr. Willems will exemplify the power of collaboration and the invaluable strength it can bring to an organization.
About the event
On October 17th, LynxCare hosts the 5th edition of its annual Big Data 4 Health event.

We're bringing together hospital and life sciences management, top policy makers and Key Opinion Leaders in Health Tech for an engaging and dynamic evening that will serve as a platform to share know-how and experiences in the realm of big data for research and improved patient care.
The key theme of this year's edition is quality in all its facets: data quality, quality of care, and the importance of collaboration in achieving quality outcomes.

Join us for:
Inspiring presentations from (inter)national keynote speakers

Real-life use cases

Networking with delicious food & drinks
Sponsorship
Interested to sponsor and reinforce your position as a leader in the healthcare field collaborating with LynxCare on the technologies that (will) shape the healthcare landscape of today and tomorrow? Reach out to events@lynx.care
Highlights from Big Data 4 Health 2022